Explore New Depths And Make Lasting Memories By Taking Up Scuba Diving Classes Available At Many Of The Exclusive Resorts In The Maldive Islands
The stunning Maldives Islands offer a plethora of exciting activities and experiences to explore. One of the best ways to explore the depths of the ocean is to take up scuba diving classes available at many of the exclusive resorts in the Maldive Islands. Not only will you be able to experience the unique beauty of the underwater world, but you will also make lasting memories that you can cherish for years to come. In this blog post, we will be exploring all the exciting opportunities that the Maldives have to offer to scuba divers.
What You Need To Know Before You Start
Before you begin your scuba diving classes, there are a few things that you need to know and prepare for. Firstly, make sure that you are physically fit and can swim well. You should also be aware of the risks associated with scuba diving, so it's best to do your research and get the necessary certifications before you start. Additionally, ensure that all your gear is in good condition and that you have all the necessary supplies. Most importantly, make sure to check the safety guidelines provided by the instructor or resort before beginning your classes.
Where To Find The Best Places To Learn
When it comes to finding the best places to learn scuba diving in the Maldives, there are many great options to choose from. The Maldives is a renowned destination for diving and has many exclusive resorts offering professional and certified scuba diving courses. The resorts provide a variety of courses, tailored to different experience levels and interests. The more popular resorts include Vakarufalhi Island Resort, Vilamendhoo Island Resort & Spa, Kurumba Maldives, Anantara Kihavah Villas, and Velassaru Maldives. All of these resorts offer experienced instructors, high-quality equipment, and a safe and enjoyable learning environment.
What To Expect From A Class
Taking scuba diving classes is a great way to explore the depths of the ocean and create lasting memories. During your class, you will be provided with all the necessary equipment and taught basic scuba diving techniques, safety protocols, and how to properly use the gear. You will also get an opportunity to experience the beautiful marine life of the Maldives and gain an understanding of the ocean environment. At the end of the course, you will have earned a certification that will allow you to scuba dive independently and explore the amazing underwater world.
How To Make The Most Out Of Your Experience
Making the most out of your scuba diving experience starts with finding the right instructor and classes. Do some research beforehand to make sure you're signing up for the best class available. Once you've found the perfect class, prepare yourself for the experience. Talk to other divers and research safety tips before your dive to make sure you're prepared. During your dive, take time to appreciate the underwater world and all of its beauty. Be mindful of other divers around you and enjoy the experience of a lifetime.
Keep an eye on your depth meter and be sure to stay within the limits set by the instructor. Most importantly, remember that safety is key! Make sure that you follow your instructor's directions and take regular breaks when necessary. Always have an experienced diver buddy along during your dives as well. It's also a great idea to have a first aid kit handy in case of any potential issues during your dive.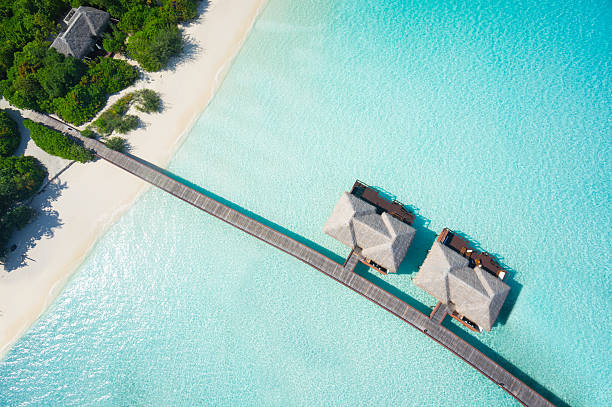 New Depths Make Lasting Memories By Taking Up Scuba Diving Classes
Scuba diving is an exhilarating experience that can take you to new depths. If you're looking to make lasting memories and explore new environments, taking up scuba diving classes is the perfect way to do it. With classes available at some of the most exclusive resorts in the Maldive Islands, you can explore a beautiful and diverse underwater world. Whether you're a beginner or advanced, you can learn all the necessary skills and safety protocols to make the most out of your experience.
Some Of The Exclusive Resorts In The Maldive Islands
The Maldives Islands offer a wide variety of resorts that offer scuba diving classes. From luxury resorts on private islands to budget-friendly resorts close to the mainland, there is something for everyone. Many of the resorts are located on their islands, surrounded by stunning white sand beaches and crystal clear waters. Some of the best resorts in the Maldives include Cocoon Maldives, The Grand Park Kodhipparu, Shangri-La Villingili, Conrad Maldives Rangali Island, and Anantara Kihavah Maldives Villas. All of these resorts provide luxurious amenities and amazing diving experiences that you won't soon forget.
How to take Scuba Diving Classes
Taking scuba diving classes is the first step to unlocking the wonders of the underwater world. Before you sign up for a class, it's important to ensure that you meet the basic requirements and have all the necessary equipment. If you're planning on taking a course with an accredited instructor, you will need to complete a medical questionnaire and have basic swimming skills.
Once you've completed these steps, you can book your course and prepare yourself for an unforgettable experience. You'll be taught by certified instructors in some of the most beautiful and unique locations in the world. During your course, you'll learn about safety procedures as well as how to use scuba gear. You'll also get hands-on practice as you explore coral reefs, colourful fish, sunken ships, and more!
Some Features of Scuba Diving Classes
Scuba diving classes are designed to provide a safe and enjoyable experience for beginners and experienced divers alike. Classes can include basic instruction in equipment, safety procedures, dive techniques, and underwater navigation. Other features of the classes can include lectures on oceanography and marine biology, educational films, and open-water dives. Students will also be taught important skills such as emergency response procedures and team-building activities, as well as many other activities that can enhance their diving experiences.