The allure of the Maldives is no secret—a tropical paradise where turquoise waters meet powdery white sands. Nestled amidst this breathtaking beauty is the Cinnamon Dhonveli Maldives, a 4.5-star luxury resort that promises an unforgettable escape.
Let us take you on a journey through this oasis of relaxation and adventure, where beachfront dining, water sports, and rejuvenating spa treatments await.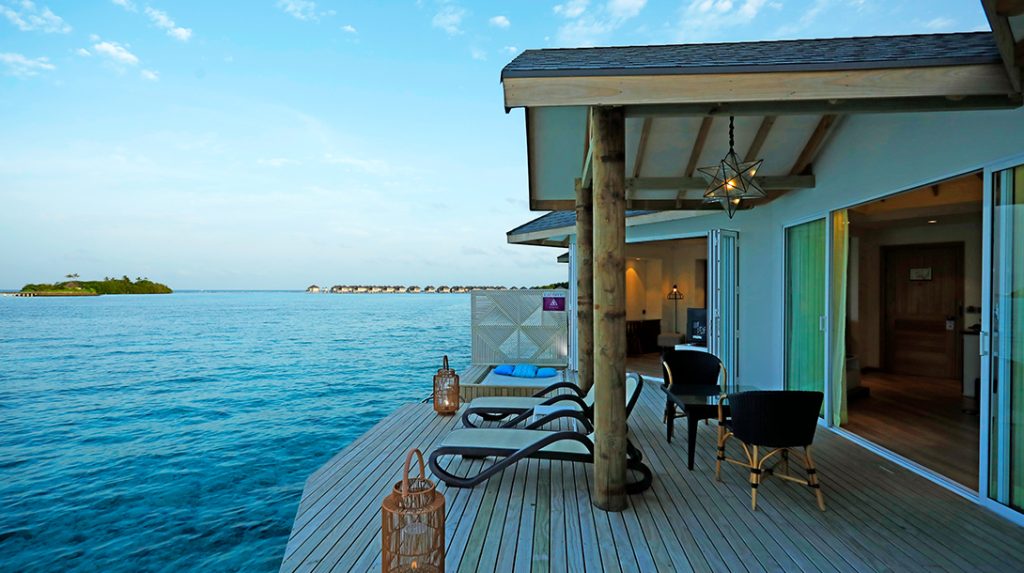 A Beach Lover's Haven:
Private beach with free beach cabanas, perfect for sun-soaked relaxation.
Two outdoor pools and a children's pool for leisurely dips and family fun.
Beach bar and poolside bar offering refreshing drinks and ocean views.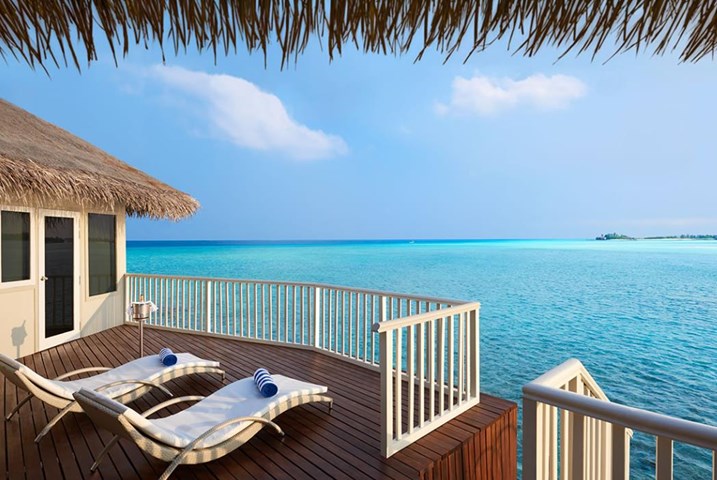 Indulgent Spa Experiences:
Onsite spa offering invigorating body treatments and serene facials.
Treat yourself to a manicure/pedicure or a calming massage.
Experience ultimate relaxation with the sound of waves in the background.
Culinary Delights with a View:
Three onsite restaurants with ocean views, each offering a unique dining experience.
Koimala: Indulge in international cuisine with a Maldivian touch.
Rehendhi (OWS guests only): Enjoy exclusive overwater dining in a romantic setting.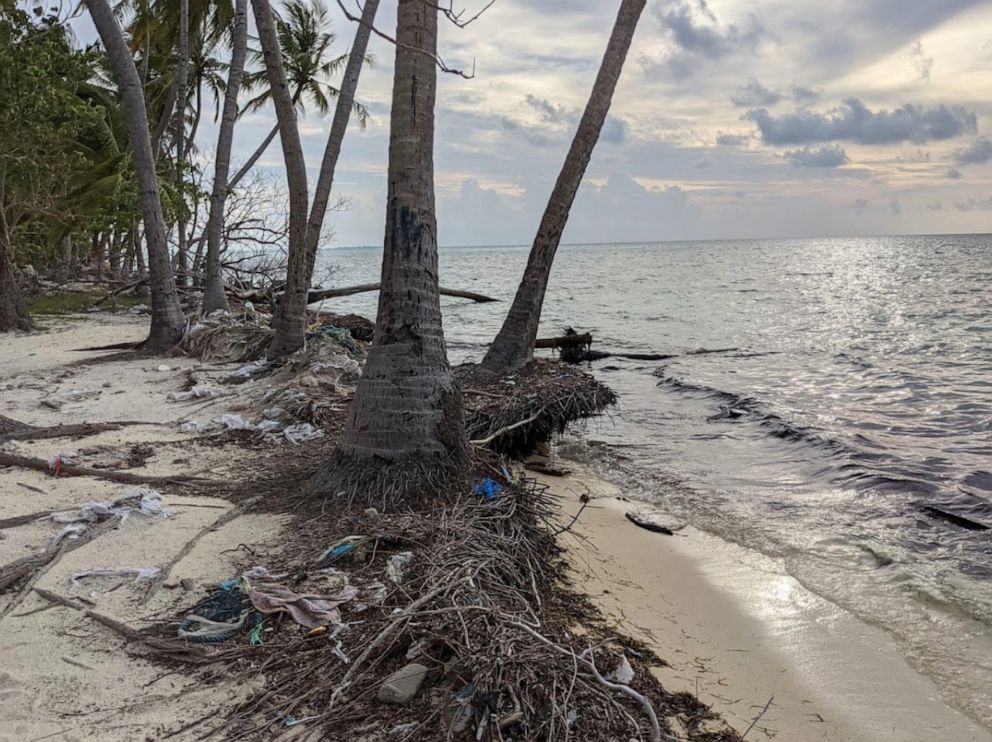 Adventure Awaits:
Thrilling water sports like snorkeling, scuba diving, and surfing.
Kayaking and beach volleyball for active beachgoers.
Billiards and library for indoor entertainment.
Unparalleled All-Inclusive Experience:
All-inclusive packages for a worry-free stay.
Enjoy meals, snacks, and select beverages without additional charges.
Engage in land activities like tennis and beach volleyball.
Commitment to Sustainability:
Green Globe property, dedicated to minimizing environmental impact.
Support for the local community and preservation of cultural heritage.
Embrace a sustainable and responsible travel experience.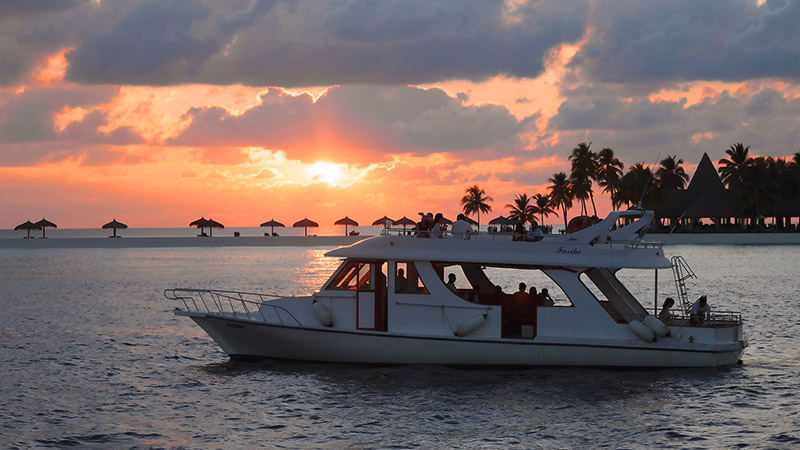 Impeccable Service and Comfort:
152 individually furnished rooms offering modern amenities and island charm.
Free WiFi, air conditioning, LED TVs with satellite channels in every room.
Comfortable workspaces and thoughtful touches like pillow menus.
Planning Your Escape:
Ideal for romantic getaways, family vacations, and adventure seekers.
Tailor your stay to match your dream Maldives experience.
Escape to Cinnamon Dhonveli Maldives, where luxury meets natural beauty.
Popular Amenities
On private beach
All inclusive
Pool
Spa
Restaurant
Bar
Room service
Air conditioning
Free WiFi
Gym
Laundry
Housekeeping
24/7 front desk
Room amenities
Bedroom
Bedsheets provided
Free crib
Pillow menu
Bathroom
Free toiletries
Hair dryer
Private bathroom
Shampoo
Slippers
Soap
Toilet paper
Toothbrush and toothpaste
Towels
Entertainment
LED TV with satellite channels
Food and drink
Free bottled water
Limited room service
Minibar
Outdoor space
More
Air conditioning (climate-controlled)
Ceiling fan
Desk
Energy-saving switches in guestrooms
Individual furnishings
Iron/ironing board on request
Laptop workspace
LED lighting
Phone
Safe
Soundproofed rooms
Water-efficient toilets
When it comes to accommodations, Cinnamon Dhonveli Maldives offers a range of thoughtfully designed and beautifully furnished rooms to cater to every guest's preference. Each room type is a sanctuary of comfort, providing a perfect blend of modern amenities and island charm.
1. Beachfront Villas:
Wake up to the soothing sound of waves and the gentle touch of ocean breeze in the Beachfront Villas. These elegant retreats offer direct access to the beach, allowing you to step from your villa onto the soft sands. With spacious interiors, comfortable furnishings, and breathtaking ocean views, the Beachfront Villas offer a true Maldivian escape.
2. Overwater Bungalows:
For those seeking a unique and unforgettable experience, the Overwater Bungalows are a dream come true. Perched over the turquoise lagoon, these bungalows provide uninterrupted panoramic views of the ocean. Imagine stepping off your private terrace into the crystal-clear waters for a swim or snorkel adventure. The interiors exude luxury and comfort, making your stay a truly exceptional one.
3. Garden Rooms:
Nestled amidst lush greenery, the Garden Rooms offer a tranquil retreat away from the beachfront. These rooms provide a serene atmosphere and are ideal for guests who prefer a quieter environment while still being close to all the resort's amenities. With modern comforts and a touch of nature, the Garden Rooms offer a cozy haven.
4. Suites:
For an elevated level of luxury, the Suites at Cinnamon Dhonveli Maldives are a perfect choice. These spacious accommodations offer separate living and sleeping areas, ensuring plenty of room to relax and unwind. With panoramic views of the ocean, these suites provide an opulent escape where you can enjoy privacy and comfort in style.