The Best of Maldives: A Luxury Resort Guide to the Indian Ocean
Welcome to the Best of Maldives! If you're looking for a luxurious and relaxing escape to the Indian Ocean, you've come to the right place. We've put together a guide to some of the most luxurious resorts in the Maldives, perfect for anyone wanting to experience the best that the Indian Ocean has to offer. From private villas with stunning ocean views to over-water bungalows, our guide will help you find the perfect place to get away from it all and soak up the sun. Get ready to explore the Best of Maldives and experience the world-class luxury of its luxury resorts!
The best time to visit Maldives
The Maldives is a popular destination for travelers looking to explore the best of the Indian Ocean, and it's no wonder why – with its sandy white beaches, crystal-clear waters, and luxurious resorts, Maldives offers a perfect escape from everyday life. For the perfect holiday experience, timing your visit to the Maldives just right is essential.
Visiting the Maldives during the Monsoon Season
Generally speaking, the best time to visit is between November and April, as this is when temperatures are milder, rainfall is minimal and winds are more pleasant. The hottest months are March and April, and also when most resorts offer their best rates. While you can still have a great time visiting the Maldives during the monsoon season from May to October, the weather can be unpredictable and temperatures much higher.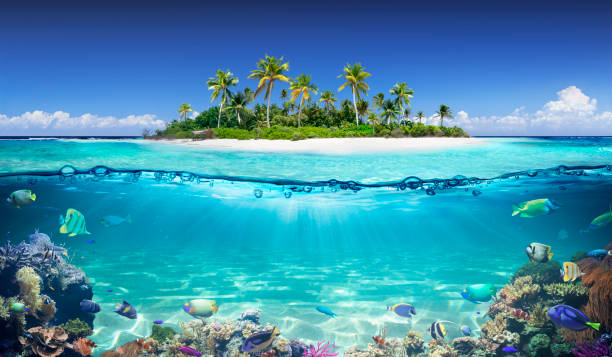 The best luxury resorts in the Maldives
When it comes to Exploring the Best of Maldives, there are plenty of luxury resorts to choose from. The Indian Ocean is home to some of the most beautiful and luxurious resorts in the world, with stunning views and amenities that are simply unrivaled. Whether you're looking for a honeymoon paradise or a relaxing getaway, the Maldives has some of the most beautiful and exclusive resorts to offer.
From chic beach-front bungalows to elegant overwater villas, here are some of the best luxury resorts in the Maldives:
The Taj Exotica Resort & Spa
This stunning resort on the private island of Emboodhu Finolhu boasts chic villas and suites with panoramic views of the Indian Ocean. With luxurious amenities such as a spa, four swimming pools, three restaurants, and a bar, this resort is a perfect destination for those looking for a luxurious vacation in the Maldives.
The Soneva Fushi
Located on Kunfunadhoo Island, this ultra-luxurious resort is perfect for those who are looking for privacy. This resort offers private beach villas, overwater villas, gourmet dining options, and plenty of water activities for a truly unforgettable experience.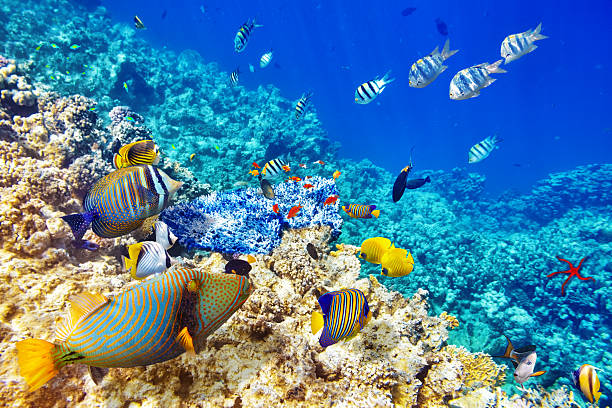 The Anantara Dhigu Resort & Spa
Situated on a pristine island in the South Male Atoll, this resort is perfect for those looking for a beach holiday. Offering chic beach villas and suites with breathtaking ocean views, this resort also has five restaurants and bars, a spa, a gym, and various water sports activities.
The Gili Lankanfushi Maldives
Located on its private island in North Male Atoll, this luxurious resort offers an unforgettable experience with its overwater villas, water slides, and aquariums. From romantic dinners under the stars to luxurious spa treatments and beach bonfires, this resort promises an unforgettable stay.
Whether you're looking for a luxurious honeymoon or a once-in-a-lifetime experience, these are some of the best luxury resorts in the Maldives to choose from. With unparalleled service and breathtaking scenery, each of these resorts offers something special that you won't find anywhere else.
What to do in Maldives
Exploring the Best of Maldives is an adventure of a lifetime! From its white-sand beaches, crystal clear lagoons, and luxurious resorts, the country offers plenty of activities to enjoy. Whether you're looking for a relaxing beach holiday or an adventurous escape, there are activities to suit everyone.
Some of the Best Scuba Diving Sites in The World
Dive and discover a world beneath the waves. The crystal clear waters of the Indian Ocean offer some of the best scuba diving sites in the world. You can explore coral reefs, colorful marine life, and shipwrecks. Snorkeling is also a popular activity for those who prefer to stay close to the surface.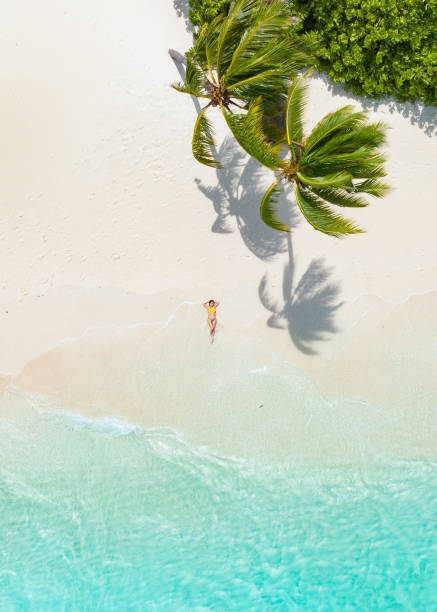 Sail into the sunset with a private yacht tour. Enjoy breathtaking views as you cruise around the Maldives islands, stopping at secluded spots for swimming and snorkeling. Or head out on a fishing trip and try your luck at catching tuna, barracuda, or sailfish.
No matter what type of holiday you're after, exploring the Best of Maldives has something for everyone. From swimming and snorkeling in the warm waters to exploring culture and trying out the local cuisine, you'll never be bored when you come to visit this paradise!
How to get to Maldives
Maldives is an exotic destination located in the Indian Ocean and is easily reachable from several major cities in the region. To get to this paradise, travelers can choose from a variety of methods. The most popular way to arrive is by plane. Flights to the Maldives are operated by major international airlines like Emirates, Qatar Airways, Singapore Airlines, and Thai Airways, as well as a few budget carriers like Air Asia and Jet star Asia.
Most flights will land in the country's capital, Male International Airport. From there, you can catch a connecting flight or speedboat to your chosen resort. If you are already in the region, you can also take a ferry from nearby countries such as Sri Lanka or India.
Private Yacht Charters are Available
There are also private yacht charters available from these countries, which can provide an incredibly luxurious way to explore the Maldives. Once you arrive at your resort, you may want to consider taking advantage of the local water taxi services for excursions or day trips.
Exploring the Best of Maldives: A Guide to Luxury Resorts in the Indian Ocean is made easy with all these travel options available.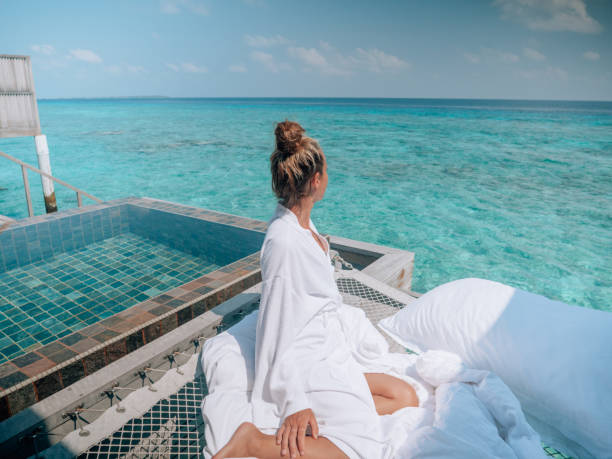 With its white sand beaches, crystal clear waters, and breathtaking views, it's no wonder that Maldives is one of the world's most sought-after vacation destinations. Whether you plan to arrive by air or sea, make sure to have a fantastic time on your trip!