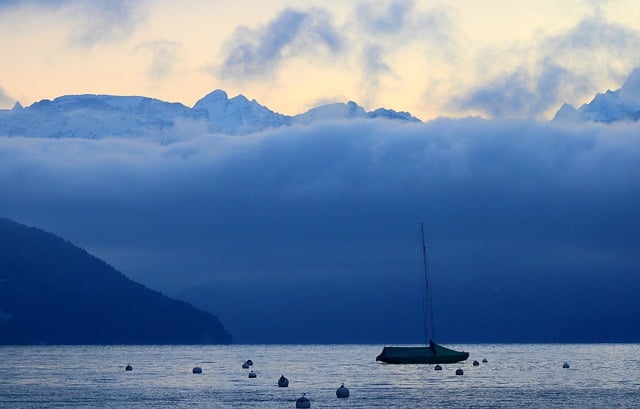 Ukulhas Island – The Most Calming Scenic Beauty of the Maldives
Welcome to Ukulhas Island, a paradise of the Maldives! Located in the Alif Alif Atoll of the Maldives, Ukulhas Island is a stunningly beautiful place that offers breathtaking views and calming scenery. This island is known for its picturesque beaches, crystal clear waters, and vibrant coral reefs.
From snorkeling to diving, fishing to swimming, and relaxing on the white sand beaches, Ukulhas Island has something for everyone. So come and experience the calming scenic beauty of the Maldives that awaits you on Ukulhas Island!
What Makes Ukulhas Island So Special?
Ukulhas Island is an incredibly special place, offering a calming and scenic beauty unlike anywhere else in the Maldives. Located within the Alif Alif Atoll, Ukulhas Island is just 3 km long and 1.3 km wide, making it the perfect destination for visitors seeking a peaceful and tranquil getaway. With stunning coral reefs, abundant marine life, white sand beaches, and crystal clear waters, Ukulhas Island is truly a paradise.
With its close proximity to many popular tourist spots, it's no surprise that this island is quickly becoming one of the most sought-after destinations in the Maldives. Whether you're looking for a romantic retreat, a fun-filled family vacation, or simply a chance to relax and unwind, Ukulhas Island is the perfect destination for all.
Accommodation on Ukulhas Island
Ukulhas Island is a great destination for travelers looking for calming, scenic beauty in the Maldives. It offers plenty of accommodation options to suit all kinds of budgets and needs. From rustic cabanas to luxurious resorts, visitors can find something that suits their style and budget. Many of the hotels have private beaches, allowing guests to enjoy a secluded getaway. Some even offer special activities like yoga and meditation to help visitors relax and unwind.
Things to Do on Ukulhas Island
The breathtakingly beautiful Ukulhas Island is a perfect destination for those seeking the calming, scenic beauty of the Maldives. Whether you're looking for an active adventure or some relaxation on the stunning beaches, there are plenty of activities to enjoy on this idyllic island. From fishing and snorkeling in the crystal clear waters of the house reef to manta safaris and romantic beach dinners, Ukulhas Island has something for everyone.
House Reef Snorkeling
The beautiful Ukulhas Island offers one of the most calming and scenic views of the Maldives and its house reef snorkeling is no exception. Whether you are a beginner or a seasoned snorkeler, you can enjoy the breathtaking beauty of the house reef with its vibrant corals and marine life. Enjoy up-close sightings of different types of tropical fish, sea turtles, octopuses, and more. Experience the wonders of the Maldives from the comfort of Ukulhas Island!
 Eat Like a Local
Head to Ukulhas Island for an authentic Maldivian dining experience! Ukulhas Island is renowned for its delicious local cuisine, making it the perfect place to sample the best of the country's culinary culture. Whether you're looking for traditional dishes made with fresh seafood, succulent street food served up at one of the island's many food stalls, or a more upscale restaurant offering a selection of international cuisine, Ukulhas Island has something to suit all tastes and budgets.
Fishing
Ukulhas Island is a great place for fishing with its calming scenic beauty of the Maldives. The island has an abundance of fish species, including pelagic and coral reef fishes. With beautiful reefs, stunning beaches, and calm waters, it's an ideal place for anglers to enjoy their hobby. Fishing is also a popular activity on Ukulhas Island, and you can choose from many different ways to do it.
From traditional methods such as handline, troll line, bottom fishing, or jigging, to more modern methods such as casting rods, lures, and jigs. There are also plenty of charter boats available for day trips to get you to the best fishing spots. No matter what type of fishing you enjoy, Ukulhas Island will have something to offer.
Relaxation on the Stunning Beaches
Ukulhas Island in the Maldives is the perfect place for those who want to relax and take in the calming scenic beauty of the island. Its tranquil beaches are ideal for spending a day lounging in the sun or taking a peaceful walk along the shore. With crystal clear waters, powdery white sand, and stunning views, Ukulhas Island offers the perfect atmosphere for relaxation and rejuvenation.
Manta Safari
The Manta Safari on Ukulhas Island is a must-do activity for any traveler to the Maldives. This guided tour takes you to the waters around Ukulhas Island, renowned for its calming scenic beauty, where you can see and swim with majestic manta rays. You'll also have the opportunity to explore the reefs, learn about the local marine life, and take in stunning views of the horizon.
Scuba Diving
On Ukulhas Island, the calming scenic beauty of the Maldives is a perfect backdrop for some of the world's best scuba diving. Enjoy the crystal clear water and vibrant coral reef as you explore the depths below and discover the colorful creatures living beneath the surface.
Whether you're a beginner or an experienced diver, there are many great dive sites to explore on Ukulhas Island, from shipwrecks to drift dives and wall dives to manta ray encounters. With plenty of marine life to observe, the area around Ukulhas Island is a paradise for divers.
Romantic Beach Dinner
Ukulhas Island is the perfect place to experience a romantic beach dinner. As the sun sets, the calming scenic beauty of Maldives provides the perfect backdrop for an intimate evening with your loved one. Enjoy a private candlelit dinner with a delectable seafood feast and drinks of your choice, as you admire the stunning views of Ukulhas Island. Make sure to capture this special moment with pictures that will be treasured forever.