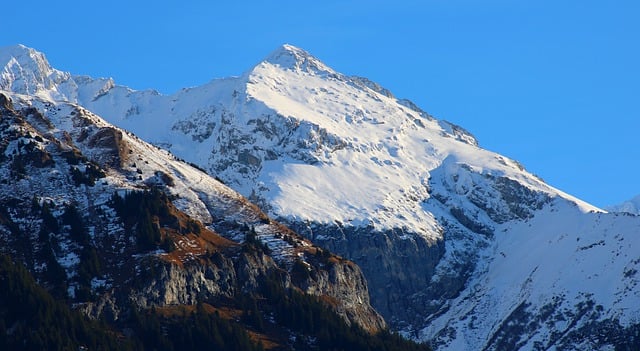 Thulusdhoo – The Adventure Seeker's Delight of the Maldives
Thulusdhoo is a small island located in the Maldives and is a paradise for adventure seekers. This picturesque and secluded island is known for its stunning beaches, crystal clear waters, and a plethora of exciting activities to explore. From snorkelling, diving, surfing, and fishing to kayaking, canoeing, and windsurfing, the options for adventure seekers in Thulusdhoo are endless. With its perfect combination of natural beauty, friendly locals, and abundant activities, Thulusdhoo is truly the adventure seeker's delight of the Maldives.
An Overview of the Thulusdhoo/Thulusdhoo Adventure Tour
The small island of Thulusdhoo in the Maldives is the perfect destination for adventure seekers. With its crystal-clear waters, lush vegetation, and stunning beaches, Thulusdhoo is a paradise for those looking to explore nature's beauty. The island is home to some of the best surfing spots in the world, with a vibrant surfing culture and various beginner-friendly spots.
There are also plenty of other activities to keep you busy, such as kayaking, snorkelling, scuba diving, fishing, and windsurfing. You can explore the vibrant coral reefs, shipwrecks, and underwater caves of Thulusdhoo on a guided tour. If you're feeling more adventurous, there are also opportunities to go whale watching, dolphin spotting, and birdwatching. No matter what your interests are, Thulusdhoo offers something for everyone looking to explore the Adventure Seekers Delight of Maldives.
The Best Things to do in Thulusdhoo
Thulusdhoo is an adventure seeker's delight in the Maldives. Here, you can explore the breathtaking beauty of nature, take part in exhilarating water sports, and experience a tranquil atmosphere away from the hustle and bustle of everyday life. From snorkelling to surfing and scuba diving, there's something for everyone to enjoy in this paradise.
First and foremost, the clear turquoise waters of Thulusdhoo are ideal for snorkelling and diving. Home to numerous vibrant reefs and aquatic life, you can discover a world of colourful corals and sea creatures. You can also explore the amazing underwater caves and marine plants.
Second, Thulusdhoo is known for its great waves that make it an ideal spot for surfers of all levels. It has a range of beginner-friendly spots such as Ninja Beach and Chilli's surf break, which are perfect for those looking to learn how to surf. For experienced surfers, head over to Sultans and Cokes or Quarters to catch some of the biggest waves around.
Third, Thulusdhoo is the ideal destination for kayaking and stand-up paddleboarding. Whether you're just starting or a seasoned pro, there are plenty of places around here where you can explore the stunning waters at your own pace.
Lastly, if you're looking for a more relaxed atmosphere, there are plenty of local restaurants and bars offering a variety of cuisines from across the world. Soak up the peaceful ambiance with a sunset cruise or take a stroll down the beach.
All in all, Thulusdhoo is an Adventure Seeker's Delight in the Maldives! With its crystal clear waters and stunning natural beauty, it is the perfect destination for both thrill-seekers and leisure travellers alike.
Where to Stay in Thulusdhoo
Thulusdhoo is the Adventure Seeker's Delight of Maldives, with plenty of accommodation options to choose from. From luxurious resorts to budget-friendly beachfront villas, Thulusdhoo has something for everyone. Whether you're looking for a romantic getaway, a family vacation, or just want to experience the local culture, there are plenty of places to stay.
For those looking for a luxury stay, there are several resort-style options available. The Villingili Resort & Spa and the Shangri La Villingili Resort & Spa both offer breathtaking views of the surrounding islands and offer a range of activities for guests. Alternatively, The Beach House is an intimate boutique hotel located right on the beach, perfect for a peaceful getaway.
For more budget-friendly options, Thulusdhoo has a selection of beachfront villas and cottages. The Kathleen Inn offers comfortable rooms with access to a shared kitchen, while the Island View Guest House provides well-appointed rooms in a quiet area of the island. For a truly local experience, consider staying at one of the many guesthouses in the village itself.
No matter what type of accommodation you're looking for, Thulusdhoo will provide you with an unforgettable experience. With its stunning beaches and vibrant culture, it's the perfect place to explore and relax. So if you're looking for an adventure-filled holiday or just a peaceful retreat, look no further than Thulusdhoo Adventure Seekers Delight of Maldives!
How to Get to Thulusdhoo
If you're looking for an Adventure Seeker's Delight in the Maldives, then Thulusdhoo is the perfect destination for you. Located just 20 kilometers away from the capital of Male, Thulusdhoo can easily be reached by a variety of transport options.
For those looking to take the road, Thulusdhoo is accessible by public bus, which runs on an hourly basis from Male and takes about 45 minutes. If you'd prefer a faster option, you can rent a private car or motorbike, which will get you to the island within 30 minutes.
Alternatively, if you're looking for a more leisurely and scenic journey, then you can take a short domestic flight from Male International Airport to Thulusdhoo Airport. The flight takes approximately 15 minutes and is a great way to take in the stunning views of the Indian Ocean.
Finally, for those who want to make the most of their time in the Maldives, several boats are operating daily between Male and Thulusdhoo. This can be a great way to explore the nearby atolls and get an insight into the local marine life.
No matter how you choose to get to Thulusdhoo, you'll be sure to experience a unique adventure that will make your trip unforgettable.