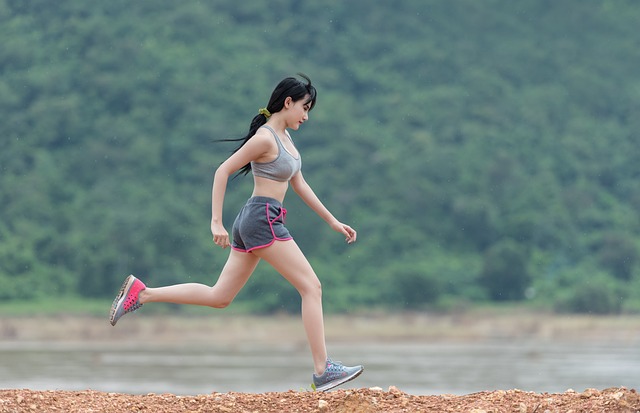 Fuvahmulah – A Painted Storybook of the Maldives
Fuvahmulah is a stunningly beautiful and unique island in the Maldives. It is known for its lush natural environment, diverse culture, and colourful history. The island of Fuvahmulah is a storybook of Maldivian culture and beauty. It is painted with the vibrant colours of traditional architecture, lush vegetation, and an abundance of wildlife. With its stunning coral reefs, breathtaking beaches, and vibrant culture, Fuvahmulah is truly a paradise and a must-see destination for any traveller.
The little island with a big heart
Fuvahmulah – Painted Out of a Storybook of Maldives – is a tiny island with a big heart. Despite being one of the smallest islands in the Maldives, this remote paradise has a big presence and radiates a warm welcome to all who visit. It's known for its serene and tranquil atmosphere, traditional Maldivian culture, and breathtaking natural beauty.
A step back in time
Fuvahmulah is an island like no other – with its unique culture and deep-rooted history, it's like stepping out of the modern world and into a storybook. It's known for its beautiful coral reefs, turquoise waters, lush greenery, and serene atmosphere, providing a tranquil escape from the hustle and bustle of everyday life.
Its rich heritage can be seen in its old mosques, houses, and markets, making it an interesting place to explore and discover. From historical landmarks to rustic streetscapes, Fuvahmulah truly is painted out of a storybook of the Maldives.
The people and their culture
Fuvahmulah is truly an island painted out of a storybook. The people of this remote island live with a deep reverence for their culture, which dates back centuries. Fuvahmulah's unique culture is reflective of its location, being situated at the center of three different atolls and combining the influences of these separate cultures.
Many aspects of the people and their culture on Fuvahmulah remain unchanged and untouched by the influence of modernization and globalization. Visitors to the island can experience authentic Maldivian traditions including traditional music, folk art, and a range of ceremonies, celebrations, and festivals that form a part of everyday life.
The natural beauty of Fuvahmulah
Fuvahmulah is painted out of a storybook with its unique topography and the unspoiled beauty of the island's idyllic location. Its lush tropical greenery and white sand beaches make it the perfect destination for a nature lover's paradise. Located in the middle of the Maldives, Fuvahmulah boasts many natural attractions such as beautiful beaches, coral reefs, lagoons, wetlands, and mangroves.
It is also home to a plethora of rare species of birds and wildlife, making it a great place to observe the local fauna. The lagoon that surrounds the island is filled with colourful fish and is a great place for snorkelling and swimming. Visitors can also enjoy fishing, canoeing, kayaking, and stand-up paddle boarding in the warm waters of Fuvahmulah. With so much to explore and discover, it is no wonder why Fuvahmulah is painted out of a storybook of the Maldives.
Why you should visit Fuvahmulah
Fuvahmulah is an island like no other, painted out of a storybook of the Maldives. Situated in the South of Maldives, it is an enchanting little island with a big heart. Its stunning natural beauty combined with its vibrant culture makes it a truly magical destination to explore. With its beautiful turquoise lagoons, breathtaking coral reefs, and diverse wildlife, Fuvahmulah promises to be an unforgettable experience.
Whether you're looking for a relaxing getaway or an adventure of a lifetime, Fuvahmulah offers something for everyone. From snorkelling with Tiger Sharks to camping on an uninhabited island and walking through the street art of Rinbudhoo, Fuvahmulah promises a truly unique experience that you won't find anywhere else in the world. Come discover the beauty and magic of this incredible island and get ready to have the time of your life!
Humble Yourself with Tiger Sharks at Fuvahmulah Island
Experience the thrilling majesty of one of the Maldives' most incredible creatures when you come to Fuvahmulah, painted out of a storybook. Swimming with Tiger Sharks is one of the most popular attractions on this island, and it's sure to leave you humbled and awestruck by the beauty of these ocean giants. Diving with experienced guides, you'll get an up close and personal look at these majestic creatures and their natural habitats, allowing you to gain a better understanding and appreciation for their presence in the waters around Fuvahmulah.
Mangrove Kayaking in Addu Nature Park
This park offers the opportunity to explore the stunning natural beauty of the island in a unique way. Addu Nature Park is located in the south of the island and features an extensive network of mangrove canals, perfect for a kayaking tour. Paddle through these narrow passageways, where the still waters and exotic wildlife provide a captivating view. This is an experience you won't soon forget!
Overnight Camping on an Uninhabited Island near Fulhadhoo
This is the perfect place to experience a unique and truly magical form of camping. Get away from it all and enjoy the stillness and peace of a remote, uninhabited island near the small village of Fulhadhoo. Set up your tent, cook dinner on an open fire, and look up at the stars to experience this beautiful location for yourself.
Tour the Tropical Farms at Thoddoo
This a paradise on earth, and Thoddoo offers a unique opportunity to explore the local tropical farms. Here you will find fresh produce such as mangoes, coconuts, papayas, and much more, along with a vibrant, friendly atmosphere that is sure to leave a lasting impression.
While exploring these lush green fields, you can get a taste of the culture and lifestyle of Fuvahmulah's people. Enjoy the picturesque views and learn more about their farming practices, as well as their traditional methods of producing food. With plenty of nature trails and serene views, Thoddoo is a great place to relax and enjoy some quality time in this beautiful island paradise.